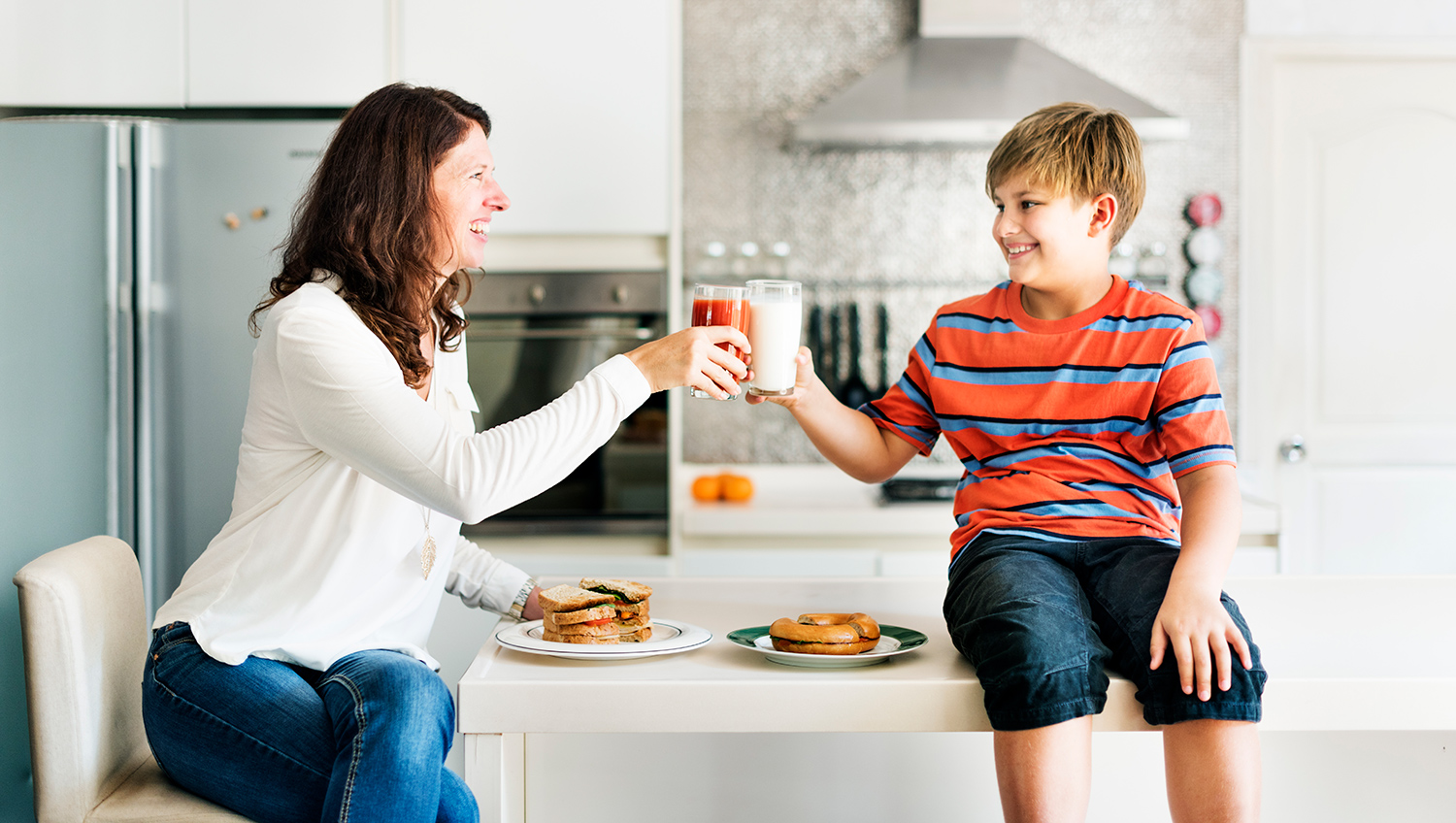 Grocery bills keep going up and up and up.
There are lots of reasons for that. But Canadian families are paying more. Too much.
So, more than ever, Canadians deserve to know the facts about the food they eat.
We created Canada Food Facts for Consumers to ensure Canadian have the facts about Canadian food. That includes the science and reliable information about what makes Canadian food world-class, healthy, sustainable, and delicious.
Did you know? (#DYK)
On average, Canadians eat 39.8 pounds of beef per person per year.
All Cdn milk is rigorously tested to ensure that it is safe and high-quality for you and your family.
Pulses like peas, lentils, and beans don't require nitrogen fertilizers to grow. They convert nitrogen from the air into usable forms. So, they have a naturally lower carbon footprint than most foods.
The Canadian Cancer Society, Heart & Stroke Foundation of Canada and Canada's Food Guiderecommend filling half your plate with fruits and vegetables every day.
Chicken is Canada's #1 meat protein. The average Canadian eats more than 31kg of chicken each year.
Canadian dairy production in 2019 included 5 thousand tonnes of cheese, 378.6 thousand tonnes yogurt, 160.4 thousand litres of hard ice cream, 118.2 thousand tonnes of butter, and 89.6 thousand tonnes of skim milk powder.
In 2018, Canadian beef producers exported more than 879 million pounds of beef to dozens of countries around the world.
The vast majority of Canadians don't consume enough calcium. According to StatCan, ¾ of kids, ½ of young adults, and more than half of adults 50+ aren't getting enough and that poses a risk to bone health.
56% of consumers have reported trying lentils and 36% report they love or like them more than all other foods (Datassential, 2020).
Over the last 40 years, Canadian chicken farmers have adopted practices on the farm to reduce environmental impact resulting in:

37% lower carbon footprint
37% reduction in non-renewable energy consumption
45% less water consumption.
And…
By 2050, global demand for food is expected to rise by 70 percent. The world will need to produce as much food in the next 45 years as in the previous 10,000. Canadian farmers and producers are ready for the challenge and can help the planet meet the need.